Unfiltered
Chinese Still Invest in Cryptocurrency, Despite Bitcoin Being Banned!
Everyone wants to be a part of the crypto world!
Of course, they do, it's trending and cool! Everyone wants to fit in the d To avoid detection by the government, the offshore exchanges have managed to get around the government by constantly changing their names of their Bitcoin.
Now even the traders in China have found ways to use crypto there too. Desperate times call for desperate measures, no?
To Be Part Of Crypto Or Not?
It's fair to notice that everyone deserves to be a part of the crypto world. Just saying! Crypto is just that irresistible isn't it?
China despite tightening the ban on crypto by state regulators and exchanges, still managed to fail somehow. However, the Chinese government is hailing the ban on cryptocurrencies to be a success. We all know what is true and what's not. *Wink wink*
The traders constantly change their domain names and move their servers to countries outside China which avoids detection and getting caught. Smartly played by the traders we must say.
A Great Risk
Following a report that clearly stated that the regulators were taking more actions towards the illegally operating exchange. The Chinese trading volume also dropped 33 percent. But why? This is because the traders were moving their crypto to cold storage wallets as there is a great risk to hold the digital currencies on an exchange.
Chinese Companies
WeChat, Tencent, and Ant Financial are some Chinese companies that have taken the action to ban cryptocurrencies on their platforms. This also shows how serious the Chinese government was about the ban.124 offshore exchange servicing Chinese citizens and illegal exchanges were going to get blocked by the authorities, reported by Chinese state-run newspaper, the Shanghai Securities Times.
Yuan trading activity was reduced to under 1 percent after the ban of cryptocurrency. This meant that Yuan once again was accounted for the 90 percent of the global trading volume, as reported by the Central Bank of China in July. Central Bank of China also stated that the ban on the cryptocurrency had been a success which is why the trading activity decreased.
Can Traders Be Stopped?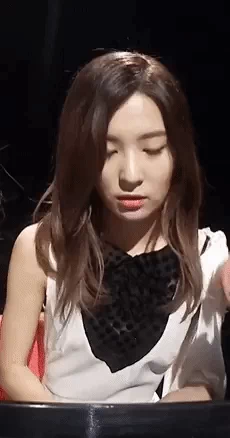 But nothing can stop the traders who won't invest. Other than illegal operating exchanges, Chinese traders are using exchange cryptocurrency between wallets and peer to peer trading. There is no third party or any middleman involved in this. All the online action goes through a Virtual Private Network (VPN) because the transactions are done by converting fiat currency to Tether and sending that as a payment in exchange for virtual currencies.
However, the governments have taken no action to block VPNS. Although the state regulators are shutting down constantly illegal ICOs and blocking access to offshore exchanges. We don't know when the ban from cryptocurrency will actually be removed.
What we do know? The citizens of China are losing their shit!
China is one of the most important and economically growing market in the world. So what do you think? Did China make the right choice?