Coinbase is not perfect but it's near being perfect. It is easy to use and the safest one out there. If you buy your Bitcoin or Ethereum on Coinbase then you can easily transfer it to a trading exchange. Now, this is what we exactly need. As we said, it's nearly perfect but here are some pros we are going to list down for you so that you can believe us.
Excellent Reputation
They are one of the biggest, and plenty of reviewers, media outlets, and professional traders comment Coinbase for their platform transparency and structure. Coinbase is one of the most trustworthy, safe exchange platforms, and reputable out there. It won't disappoint you.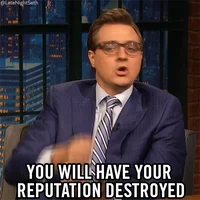 Easy To Use
If you're starting out with cryptocurrencies just now, it is important that the crypto is easy to be used. Professional traders do not need it to be easy to use but beginners surely do. It's a US based company and its interface is clean and simple, as opposed to some of the best cryptocurrency out there. We sure as hell need just quite simple to use!
Low Fees and Transaction limits
Now if you are US citizen, you're in luck. Many want-to-be high traders skip exchange platforms until they get to know about Coinbase. The platform lets a verified US citizen move up to $50,000 per week, while a European user might only have a limit of holding $30,000 in their account. Coinbase fees comparing to other cryptocurrency exchange platform is fairer and it usually ranges from 1.49%- 3.99%. However, it does depend on what payment method you use.
Safer than ever
Coinbase has proven to be one of the safest and most secure cryptocurrency platform exchange out there. We have nothing to be scared about. Coinbase used the industry standard 2 Factor Authentication which is so important for any cryptocurrency exchange out there.
Coinbase is also considered one the safest and trustworthy as it's in United States, which means that they are answerable to the US federal and state law, which give them an extra boost but also an additional layer of security. We stay protected and safe!
Coinbase app
The Coinbase is must-have for everybody who uses Coinbase. It is also very well-reviewed and easy to use. So go download it now, and let us know what you think.
Coinbase Allows Multiple Payment Methods
Now you can buy your cryptocurrency with a credit card or debit card or a bank account, and that my friends, is a very important aspect of Coinbase. Don't miss out on this one!!
And there is even an option to link your PayPal account to Coinbase but only for receiving proceeds. However, you can't deposit money with PayPal. Something is better than nothing.
A quick conclusion: All of these pros about Coinbase, prove that the Coinbase is the most suitable for your cryptocurrency exchange. It has ultimately proven to be the easiest and fastest to move money into cryptocurrency. It is user-friendly which serves the primary purpose to help beginners to get into cryptocurrency. Are you a beginner too? Give Coinbase a try and we promise you it won't disappoint you.